Today's post is so sweet and perfectly timed, as not only is this coming Sunday National Grandparents Day {as well as the 12th wedding anniversary of my hubby and I}, but today is my oldest daughter's first day of 2nd grade. Since she spent many Thursdays and Fridays this summer at my parents house, I'm guessing that is where she would much rather be today. But, it will be good to be back into a routine although I can't deny the fact that I'm already looking forward to the first day of no school which is actually in just a few weeks :)
Mayra of
In Flight Celebrations
created this Grandparents Day styled party and dedicates it to all those loving grandparents that show us love everyday and to those who now watch over us and are alive in our memories. You will also see my very own
handmade paper heart gift tags
making an appearance in this shoot. They are available in
my etsy shop
{custom color combos are always welcome}
. You can also find this shoot featured in the current fall issue of the
Polka Dot Balloon Magazine
.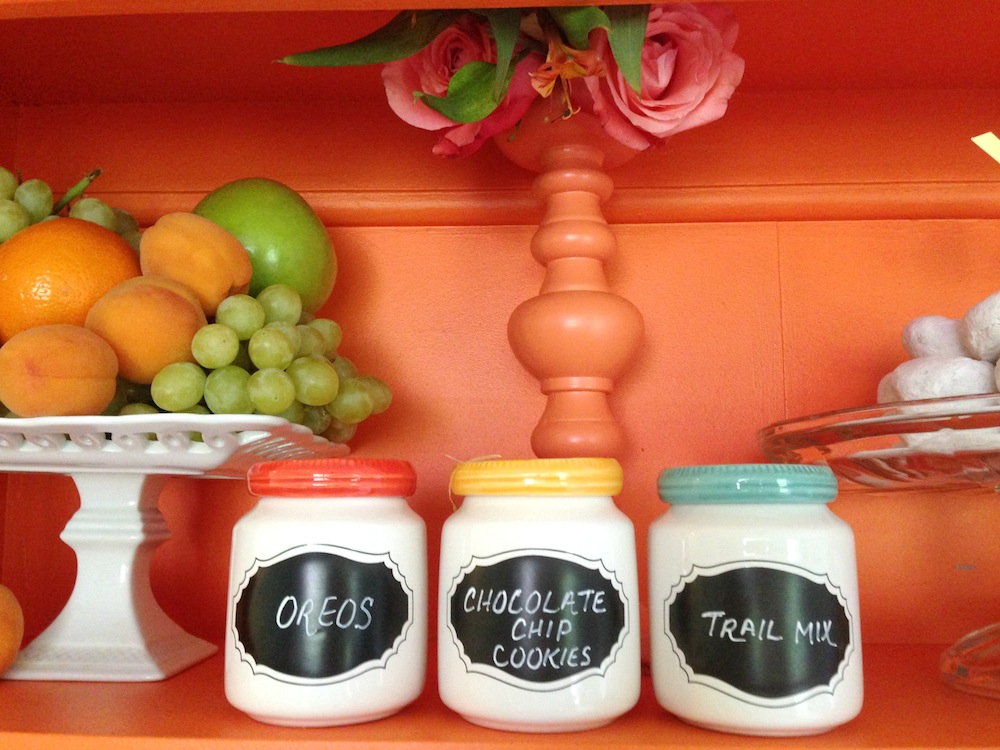 Don't you just love the cake toppers?
They're edible pictures frames of the grandparents and edible flowers from
MJ Tabush
that were added to the base of the cake. Mayra found a cake at the grocery store which was perfect for the shoot but a bit too small.
Talk about genius - she placed the small cake on top of a round cardboard box and styled it to match the cake. I love this idea!